Sharing Customer Orders: Competition is not the Only Way
Miray Ayşen, PhD student TU Delft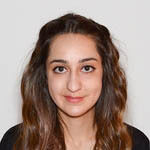 Savings is an essential concept for businesses. Especially for small and medium-sized enterprises (SMEs), even micro-savings can play a critical role in their growth [1]. The companies can use these savings to invest in different aspects of their businesses. The investments must be made to keep the business running and be able to compete with rivals.
One of the areas that companies can make savings is delivery costs. A solution to decrease transportation costs can be forming a horizontal collaboration in logistics. Horizontal collaboration is about the cooperation of two or more companies from the same supply chain level to increase performance and explore the beneficial situations for all involved companies [2]. Horizontal collaboration can be achieved in two ways: sharing vehicle capacity or sharing customer orders.
Not only for SMEs but also for companies who have some difficult times to cope with current demand or cannot fit the newly arrived customer orders to their existing schedules can also benefit from horizontal collaboration. For example, I believe most people experience this at least once in their life: wait for cargo for a long time in the Christmas season. The customer order exchanges between companies can be helpful in these situations. Customers can also benefit from collaboration between companies by decreased delivery time. Finally, this may help the sustainability in reducing carbon emissions because of the less traveled distance by vehicles.
To achieve collaboration, companies need to share their customers with each other. However, companies afraid that sharing customers will result in profit loss. Additionally, companies do not want to share any information with third parties who are going to help companies with this customer sharing process. Companies have concerns about how the third party uses their data or what if the external party sold data to other parties or used it for different purposes. Many studies show that the actual case is the opposite of the profit loss concern, and companies can profit from horizontal collaboration. For the second concern, we address it in our research.
During the collaboration, the information needed to share can vary depending on the specific use case. For example, companies' depot locations are public information most of the time, but customer location can consider as private information because of the possibility of unsolicited advertisements of competing companies.
In our study, we make sure to protect the sensitive data and ensure that the companies are the only ones who can control the access and usage. By using cryptographic tools, we can distribute customer orders between companies by doing operations on encrypted data. This makes sure that the third party that helping the customer distribution process never sees the actual data and makes the companies relax about unwanted data usage.
Interested to hear more? Contact us!
References:
[1] Kisaka, Sifunjo E., and Naomi M. Mwewa. "Effects of micro-credit, micro-savings and training on the growth of small and medium enterprises in Machakos County in Kenya." Research Journal of Finance and Accounting 5.7 (2014): 43-49.
[2] Cruijssen, Frans, Wout Dullaert, and Hein Fleuren. "Horizontal cooperation in transport and logistics: a literature review." Transportation journal (2007): 22-39.